TripHQ is the fast-painless way to plan book and manage your trips.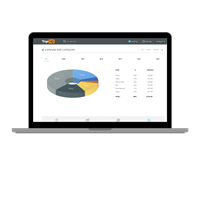 Removes the pain for business travel coordinators, team managers and event managers when it comes to to managing peoples itineraries.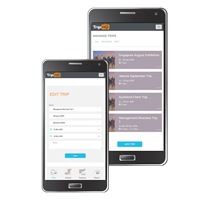 Provides every traveller with a live itinerary on their mobile with information about flights and directions to hotels, events and fixtures. So everything they need is in one place, anytime, anywhere.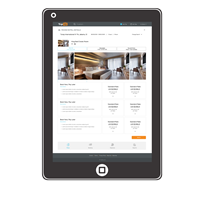 Provides the organisation with up to date comprehensive reporting on their travel spend and the ability to locate travellers in the event of emergency.
How TripHQ works
PLAN YOUR TRIP
Easily plan your trip and build your itinerary with your flights, hotels, ground transport, meetings and activities. Share and edit with colleagues, friends and family to create a comprehensive and seamless journey before payment is required.
CONFIRM YOUR BOOKING
When finalised it's easy to confirm all bookings with a single payment in the currency of choice, avoiding multiple bank fees. Your itinerary has all reservations with digital codes for smooth, effortless check-ins. Your loyalty programs are automatically updated. When you're on the go, get real-time updates and offers.
MANAGE YOUR EXPENSES
Your single booking confirmation receipt is automatically entered and categorised into your trip report. Other expenses incurred during or after your trip can be easily uploaded with a snapshot. When ready, just review, save and submit.
YOUR TRIP REPORTS
Instant access to past records to analyse your costs and track spending over your calendar periods. Filter reports by time and category allowing more accurate future travel planning and management. Your preferred bookings can be easily retrieved for repeat bookings and new trips.
About TripHQ
TripHQ is a next-generation travel platform, aimed at modernising and simplifying business travel planning and administration. Combining user-friendly design, and world-class systems, to offer self-managed business travellers the most efficient and satisfying end-to-end experience without needing to spend a fortune.
Improving the business travel experience
TripHQ is a free to use, end-to-end digital travel platform, encompassing planning, booking, expense management and reports. With TripHQ, you not only simplify the entire process but remove the manual paperwork, making your journey smoother, safer and hassle-free.
Enjoy planning your flights, accommodation and full itinerary that can be easily shared and modified as needed with input from colleagues, friends and family. When you're ready, just confirm your bookings with a single payment (by you or someone else) in the currency of your choice.
All your loyalty programs are automatically updated providing instant access to review your points and details, removing the hassle of remembering numbers or carrying physical cards while travelling. Simply click and show your digital card as needed.
Each trip is a paperless journey, with all booking confirmations available with QR and Bar codes. There's no need to complete paperwork during check-in as all the details are securely accessible on your smartphone.
While on the go, your itinerary can be modified, and expenses easily captured. With just a snapshot, your receipts are seamlessly entered into the reporting system.
At any time, you can access current and past records for budgeting, planning and even create a duplicate trip to compare different schedules and costs.
Travel
We work with all major and low-cost airlines and rail companies worldwide
Accommodation
Our clients benefit from our international inventory of hotels and apartments at the very best rates.
Car Rental
TripHQ works with all major and local car rental companies providing daily, weekly and monthly rentals.
Special Requests
Need to book a meeting room or a restaurant for a business lunch. Leave it to us.
Airport & Hotel Transfers
Need to get to the airport, next meeting or your hotel? We can arrange car transfers for you in all major cities across the world.
Reporting
Comprehensive reports showing how each trip is expensed against cost center's, and to help user budget planning. 
What our members say about us
TripHQ provides an extremely effective travel management service that also optimises costs. They offer a customer-centric service, are always quick to respond and provide a solution that is key to our business growth.
Nina Perez
CEO
TripHQ enable me to plan and move my plans around to suit me revised schedule without any payment commitment.
Susie Macmillan
CEO of Oily Wonder
We really love what TripHQ are doing with putting all the trip essentials on a single platform.
Tom Browne
Travel manager @ QAS
Try it now for free
Create a free account and explore the time saving features that TripHQ provides.